Submitted by siteadmin on Tue, 08/25/2009 - 10:08am
11th Annual Holiday Wreath & Greens Sale 2015
Pick-up times this week at the Latshmere Swim Club!
Wednesday, November 25, 12:00-12:30 at the Latshmere Swim Club
Friday, November 27, 1:30-3:00 at the Latshmere Swim Club
Saturday, November 28, 11:00-12:30 at the Latshmere Swim Club
As of noon, Tuesday, October 27, all pre-orders for wreaths and greens are closed. A summary of Collegiate family orders received as of noon, October 27 is recorded at the bottom of the 2015 Wreath & Greens web page HERE
If you missed submitting an order by the deadline, YOU MAY STILL ORDER SELECTED ITEMS FROM THE LIST OF "EXTRA" ITEMS HERE
Each year as a part of our annual wreath and greens sale, we have extra items that are available for sale. We have these "extras" since most items must be pre-ordered in bundles. That is, if we have an order for 15 - 14 inch balsams, we must place an order for three bundles of six, thus leaving three extra wreaths. We also pre-order certain items in larger quantities of some popular items with the expectation that they will be sold as we move closer to the holiday (not Halloween) season. If you are interested in purchasing any of the items listed, please place your name under the desired column. This will be first come first served until quantities are gone.
***
Collegiate is pleased to work with one of Harrisburg's premier floral and greenery wholesale suppliers to provide high quality holiday wreaths, greens and other holiday items at competitive prices. This should be an enjoyable fundraiser for everyone to take part. Each purchase will bring a little holiday cheer and support Collegiate Aquatics! Simply ask friends, relatives, co-workers, and neighbors to support Collegiate Aquatics by purchasing one of these top-quality items.
Information and order forms for the 2015-16 season are now posted at the bottom of this page.
Balsam Wreath - Double Faced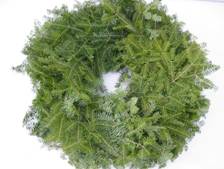 Mixed Greens Wreath - Single faced with noble fir, blue berried juniper, variegated boxwood, and cones.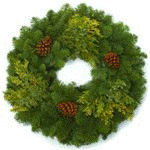 Cedar & Juniper Wreath - A simple combination of Western Red Cedar and the blue berries of Oregon Juniper.

Noble Fir Wreath – The bluish-green needles of the noble fir curve upward and are arranged on the twig very densely and irregularly, making for a lush and soft bough.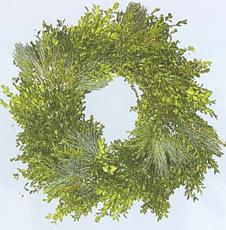 Mini Bunch Swag - Noble fir background, white pine, incense cedar, and juniper.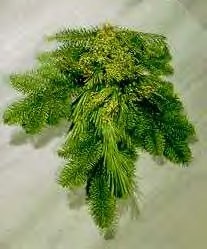 Willow Basket Centerpiece (aka Centerpiece with Holly)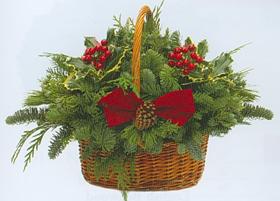 Roping - White Pine Heavy Wrap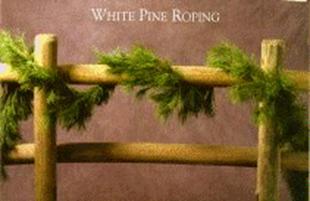 NOTE: Fence not included.